ARTICLES
WILDLAND
Wildland Reports and Presentations, Work Reports & Designs
PERMACULTURE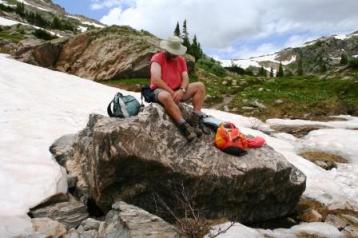 True wilderness IS A LAND THAT HAS SUPREME NATURALNESS AND IS FREE OF ANY HUMAN CONTROL
It is a self-willed land because plants and animals can thrive there, in their own unfettered communities
Wildwood once covered much of Britain, but early farmers destroyed that woodland. We also lost wolves, lynx, bear, wild boar and beaver, and the range of wildcat, polecat and pine marten is severely reduced. Nowhere has been left untouched by people in the humanization of our land, leaving behind a simplified ecology that has lost most of its wild heritage.
Wilderness and wildland should be important to us. If you wish to learn more about this, read some of the articles about:
the 5,000 years in which we have shaped and modified our land through farming

the continuing threat to wildness from SSSI designation and the target driven and funded approach to nature conservation

how giving land back to wild nature would make some of Britain's landscapes self-willed again (see the manifesto)
Self-willed land for its own sake will only exist in Britain if land is held inalienably in the public good and that legislation exists to define its natural wild character, and thus the limits to human intervention.
Mark Fisher - mark.fisher@self-willed-land.org.uk
wild nature, wildland, wildwood, wilding, advocacy for wild land and nature, self-willed land, ecological processes, wilderness
The latest articles are: